GUESS Kids' – Tiered Dress W/ Embroidery' Toddler Turquoise' Christmas Dress
Posted on October 20, 2009 · ·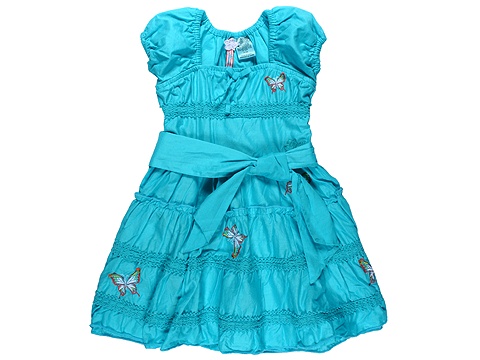 GUESS Kids' – Tiered Dress W/ Embroidery (Toddler) (Turquoise) – Apparel
. Blue or Turquoise, this i a beautiful bright coloured Tiered Dress with an all over embroidery butterfly,  a lovely four layered styled ruffle dress, a big  lovely sash belt for better fitting, puff sleeve and a puff neck line, with a puff  chest, this styles gives our little ones good body fitting and all day comfort.
It also has a back zip for easy wear, a lovely dress  for most occasion, for our little ones, they will look sweet and adorable in this lovely Tiered and  Embroidery Dress, it comes in sizes 4T, all other sizes not available, price $42.50
Interesting? Useful? Why not share it!
Comments