The Duke and Duchess of Cambridge Visit Charlottetown, visited the Prince Edward Island on July 4, 2011 which was located at the Charlottetown / Prince Edward Island, Canada

Katie Holmes And Suri Cruise
Actress Katie Holmes and her beautiful daughter Suri, 5, enjoying the beach in Miami. Image credit  celebrity baby scoop.com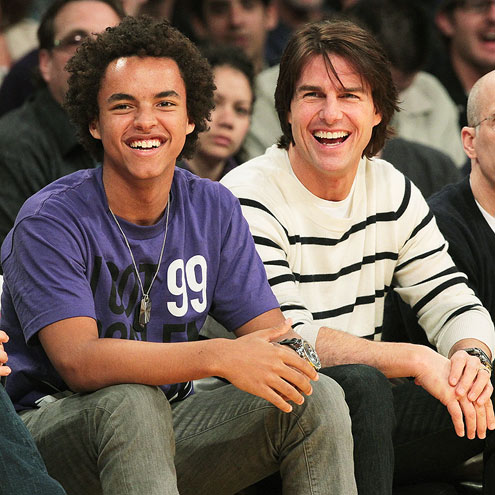 Tom & Connor Cruise and his adopted 16-year-old son sharing  a love of the Lakers
Images credit People.com
 She has finally put to birth after a blissful pregnancy
It's a girl for Claudia Schiffer, who delivered her third child on Friday, May 14 at Portland Hospital in London.
"Claudia Schiffer and Matthew Vaughn are proud to announce the birth of their baby daughter who was born on Friday May 14 in the early afternoon," the couple's rep said in a statement.
"Both mother and baby are doing well."
The baby girl, whose name has yet to be released, joins siblings Clementine, 5½, and Caspar, 7.
Supermodel Schiffer, 39, is currently appearing on the June cover of German Vogue
For more news on the birth of Claudia Schiffer And Matthew Vaughn Baby visit http://celebritybabies.people.com
After the sad death of their son, in 2009, what great new it is to hear they are expecting, 
Preston, 47, is pregnant, the family tells PEOPLE.
"It's impossible to keep a secret … especially one as wonderful as this," they say in a statement cross-posted to each of their Web sites.
"We want to be the first to share this great news with everyone that we are expecting a new addition to our family.
Love, John, Kelly and Ella" For more information visit celebritybabies.people.com.
Well congratulation to the happy couple, we are all waiting to know the sex of the baby.