Mums if you know me you will know i love colors, and this little shot   floral short is busting of colors, i personally think it is a must have. Comes in sizes 2 to 14 years sold for an affordable price of  £17.99 buy now
D&G Two Part Dress With Denim Lower.  Still can believe that a sweat top mix with denim will look this good, no never, but it is very pretty and cute, I love the unique combination of the warm top on a denim.
Can be completed with a pretty tall leather boots, or for a more occasion look with a black tights and a pretty bow pump shoes, comes in sizes 2 years to 10 years, sold for £180.00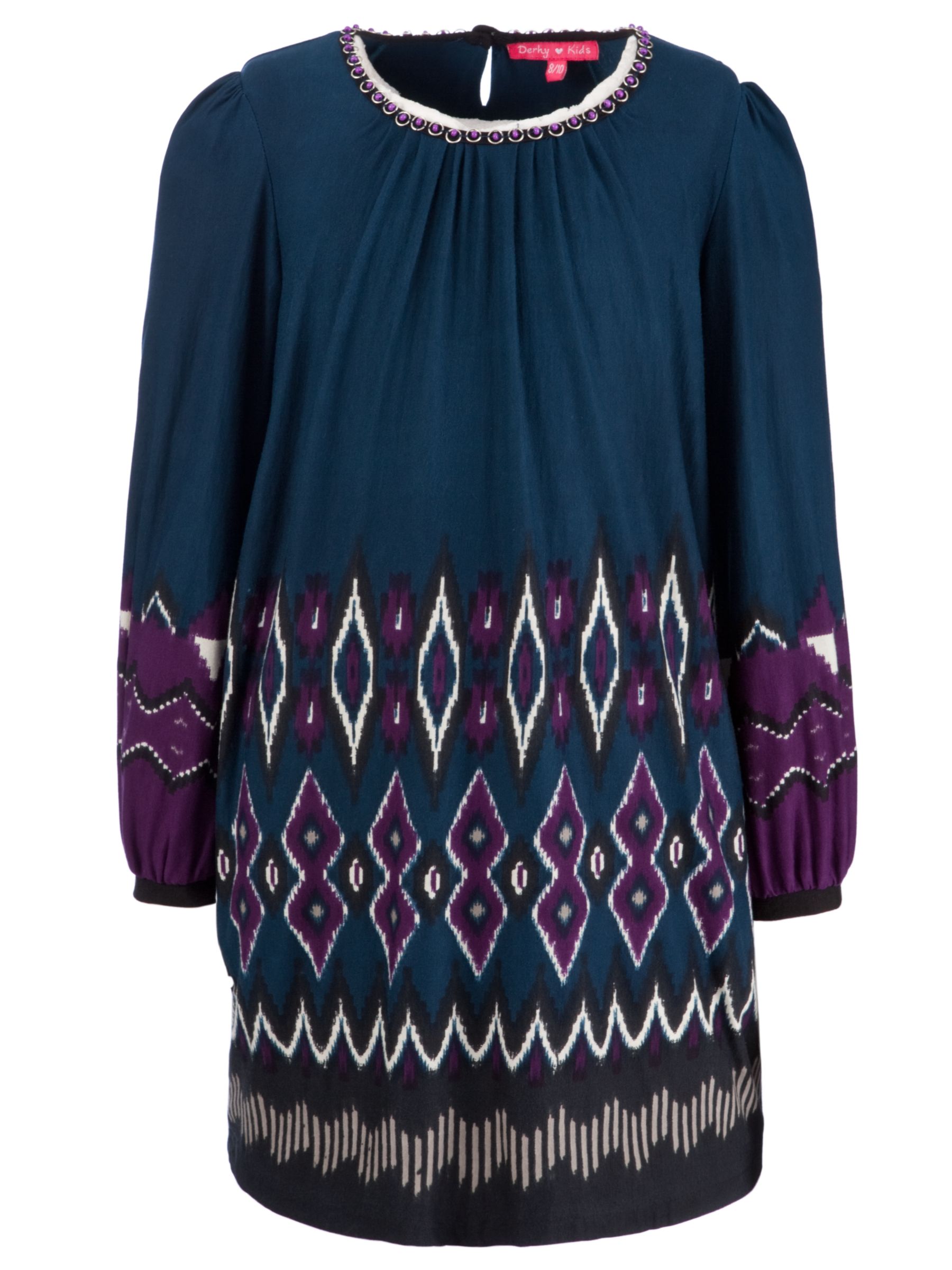 René Derhy Ikat Border Tunic, Marine Blue, 12-14 years
. This is a lovely chic dress, lovely and gorgeous tunic dress, for all occasion, will look lovely over  a lovely  tall boots.
Mums this is a party must have. make it a christmas special gift. Comes in sizes  4 years to sizes 14 years. Price is £48.00   

Oilily Blue Denim Pinafore Dress Dalia. For those of us who love denim fabric for our little ones, this is one denim not miss, it cute, beautiful as well as very practical for all occasion or weather use.
Worn it light short sleeve t shirt when the weather is hot, and when it cold a thick long sleeve t shirt will do the trick.
Comes in sizes 3 years to 10 years.  Oilily Blue Denim Pinafore Dress Dalia is sold for £76.00
Miss Sixty Glitter Sneaker Sandals. An unusual but pretty sneaker sandals for our gorgeous little ones.
This glitter sneaker by Miss Sixty is every little girls dream sandal, a party must have mums, every little feet wearing this little pretty sandals will look cool and cute.
 Comes in sizes UK 29 to UK 35, price is £26.95.
Strappy Dress sizes 2 to 8 £44.00


Print Dress sizes2 to 8 £30.00

Flower Print Dress sizes 5 to 8 £30


Floaty Maxi dress sizes 2 to 8 £44.00
Beautiful cut maxi dresses, for summer parties, barbecue parties, and everyday wear. All comes in different colours, and designs.
This are a must have this season, latest arrival from ASOS.